more_vert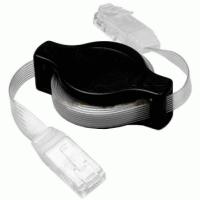 1m Retractable Ethernet Cable
close
Reduce cable clutter for small or temporary projects with a retractable ethernet cable.This Cat5e cable provides speeds suitable for most projects, and retracts when not in use. ..
more_vert
2.4Ghz Wireless USB Optical Mouse - Black
close
A cost effective solution to your computing needs, this wireless mouse is compatible with any major operating system such as Windows or Mac OS, and offers battery saving technology to conserve battery life when not in use for prolonged periods of time.This item is refurbished, and may have small scratches on it. Battery(ies) are included, as well as the USB receiver...
more_vert
GE by Jasco HDMI to VGA Adapter
close
Mirror your display or stream content from a compatible device to a monitor or television! Converts one signal to another...